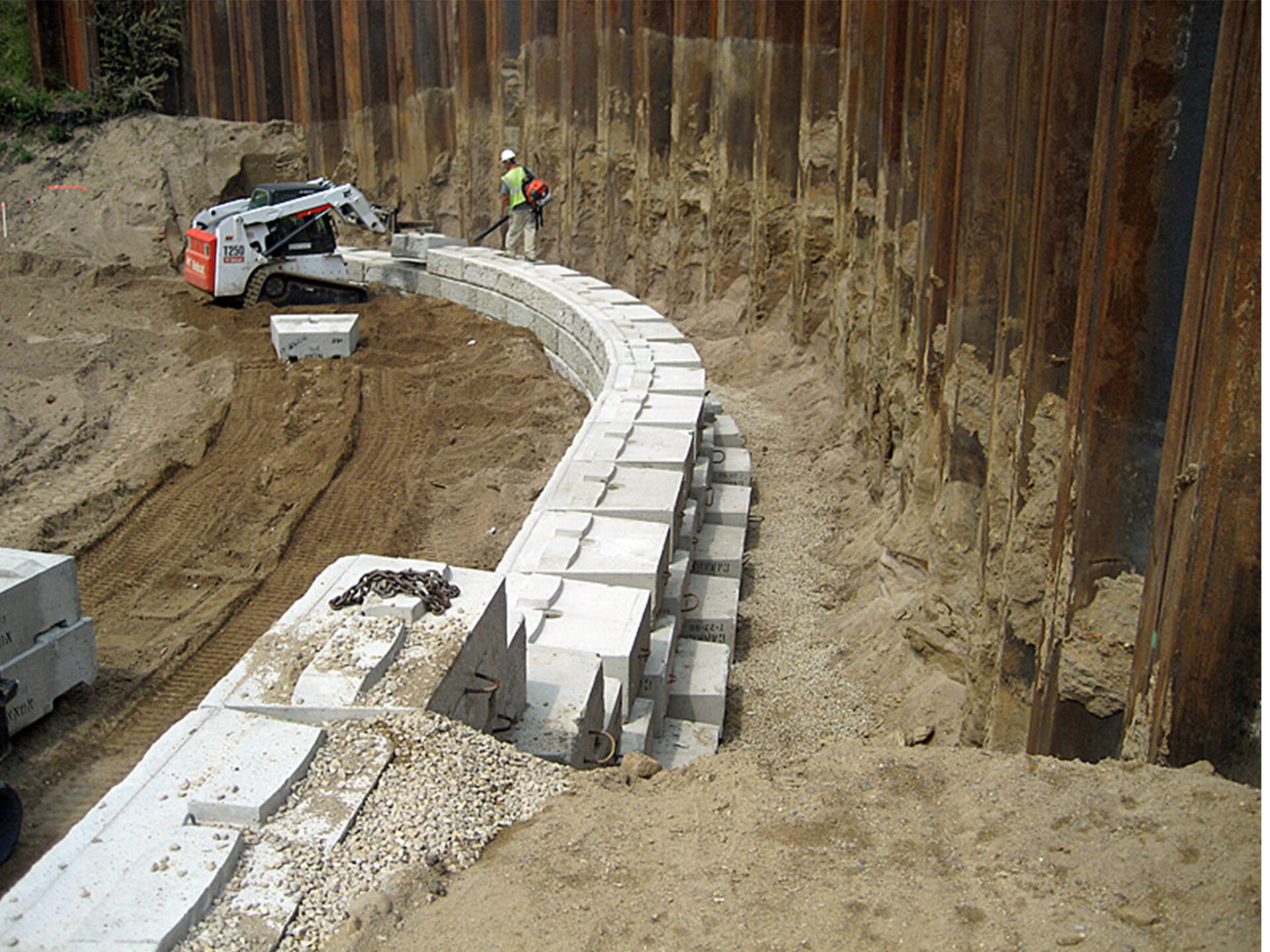 Retaining Walls For Developers
At ReCon Walls, we recognize the specific need of customers, developers, architects (…) when it comes to large retaining wall solutions. It is our priority to think along with our customers about the specific needs of a project in order to come to a joint solution with the goal of "customer satisfaction".

Our retaining wall solution will enhance the aesthetics of the existing natural surroundings. Thanks to our "natural stone look" we are able to integrate our walls perfectly in a natural environment, knowing that there is almost endless flexibility in the design of a project.
The ReCon Walls retaining wall is a durable solution that will add value to property by optimizing the usable surface whether we speak of real estate or infrastructure projects.

It is of great importance that large retaining walls are engineered and installed in a proper way to meet the required performance standards. At Recon Walls, we see the importance of providing the right information and tools for retaining wall specialists, architects, engineers and installers. We want our customers and partners to be actively advised and supported by our team of specialists.

We are convinced that this way of working will lead to the flexibility you love, the aesthetics you want, the performance you need and the value you expect.
Working with a team of specialists and the advantages of the ReCon Walls system, such as performant design software, design and construction manual, technical details and easy and fast construction, will lead to a controlled project budget.